QuickBooks® Training
In this age of computers and technology, the software available to business owners has become extremely powerful and easy to use. Our choice for most small to medium sized business is QuickBooks
®
. Jim Clark is a member of the "QuickBooks
®
Certified Professional Advisors Program", which means that he has successfully completed certification training and received a grade of 80 or higher on their rigorous certification exams. We have had tremendous success in helping people set up QuickBooks
®
software for new or existing businesses, and because of it's ease of use, have trained people who thought they "knew nothing about computers" to use it. Most entries are done by filling in a picture of a blank check or invoice on the screen! Payroll calculations are just as easy. Once the employees' payroll information is set up, all you do is enter the number of hours they worked, commissions, or salary amount, and QuickBooks
®
takes care of the rest! Payment of payroll liabilities can also be handled at the click of a button. If you are interested in learning more about this software and how it can help you, please contact us. When you are ready to set up QuickBooks, we can log on to your computer and discuss all of your needs by phone, including setting up your QuickBooks file, chart of accounts, payroll, item codes for invoices and bills, inventory, etc. We will then show you the basics of how information is entered into the program so that you can get right to work! The initial setup usually takes a couple of hours. We then schedule a follow-up in 2 to 3 weeks to look at what you've done and answer any questions you may have, and at this point we should be able to begin our regular
bookkeeping oversight package.
If set up properly, this can be an extremely valuable management tool due to the wide variety of reports and graphs it can create. You can even send reports into Excel for further analysis. Then, when the time comes to prepare your income tax return or provide financial statements for your bank, you will be ready to provide us with the information we need. Our goal on every QuickBooks
®
training is to help you get the most out of your QuickBooks
®
software.
If you are a current QuickBooks
®
user, and have some problems or errors in data that you need assistance with correcting, we have been extremely successful there as well. Whether you need assistance with reconciling your bank account through QuickBooks
®
or with cleaning up errors in Accounts Payable or Accounts Receivable, we have the experience to help you fix it! We look forward to
hearing
from you.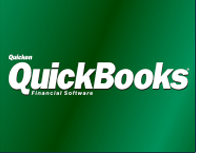 ---
---