Tax Preparation for Business
Business Returns (S Corporation, Corporation, Partnership, LLC)
Nearly all of our business clients operating under one of the entities above uses QuickBooks for their bookkeeping and financial statements. Once the year has ended, their books should be ready for us to use for the preparation of their return, because they have been taking advantage of one of our packaged services (link to packaged services page), and have been receiving advice and assistance all year! If we have been handling your bookkeeping in our office, we simple ensure that all questions have been answered, and we prepare your return. If you are maintaining your own QuickBooks file, we ask that you send us an
Accountant's Copy
of the file. With that, we can record any required year-end or other adjustments needed, and once the return is complete, send you an update file that can be merged into your existing QuickBooks file. This allows you to continue to use your file while we're working on your return. If we are preparing the return for the owner(s) of the business, we ask that you provide that information as well, especially if the entity's income is reported on the personal return (such as for S Corporations and Partnerships). It is best to complete both returns at once, so that we will have complete information and be able to make the right decisions regarding how things are reported on the returns.
Completed tax returns and franchise tax reports are posted on our website for your review. Once you are satisfied that they are correct and ready to be filed, your electronic signature on a form that we send to you is returned, along with payment of any outstanding fees for our services, to Mindy Reed, our administrative assistant. She then e-files all tax returns and franchise tax reports. There is nothing to print. Even payments are handled electronically. And, you can access the last 3-4 years of returns prepared by our firm at anytime, from anywhere. All you need is a computer, tablet, or phone, with an internet connection.
Fees for business returns are quoted based on the complexity of the return and the way in which information is presented.
[ Tax Preparation •

Tax Preparation for Business

• Tax Preparation for Individuals ]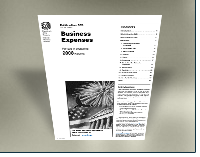 ---
---