Jim Clark, CPA, founded the firm in 1991 with the goal of helping individuals and businesses get their finances in order, track the numbers in an easy, efficient way, and pay the legal minimum in income tax. Whether you are an individual needing to file a tax return or save for retirement, or a business needing to have good financial data to manage more effectively, we are a San Antonio CPA practice that will help you reach your goals!

Jim Clark was raised in San Antonio and is a graduate of Clark High School. He knows the people of this city, honest and hard-working people who need a San Antonio accounting firm that is keeping their interests first. If you are looking for a San Antonio CPA, you are in the right place.

Of course, it is our friendly, dedicated staff that make us one of the best accounting firms in San Antonio. Call us for a consultation today!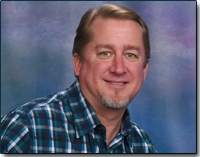 ---
---